HOPE 2023: Homeless Count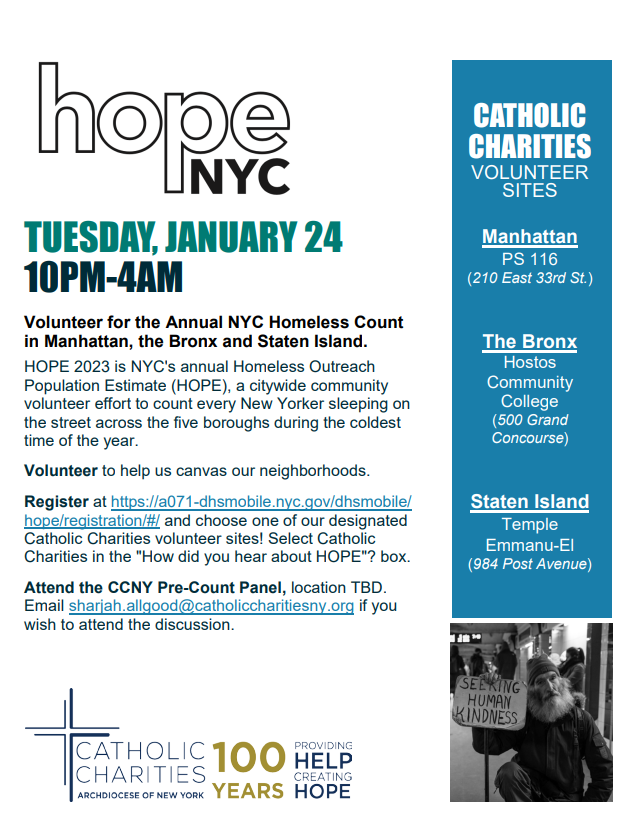 On Tuesday, January 24th, the NYC Department of Homeless Services (DHS) will conduct its annual Homeless Outreach Population Estimate (HOPE), a citywide community volunteer effort to count every New Yorker sleeping on the street across the five boroughs during the coldest time of the year.
For HOPE 2020 to be successful, thousands of volunteers are needed to give one night of their time to help count New Yorkers sleeping on the street.The more volunteers, the more accurate the count. The more accurate the count, the better resources can be allocated to those on the street.
If you are interested in participating with Catholic Charities please sign up on DHS mobile webpage.
How to sign up? Click HERE, choose a Catholic Charities volunteer site from above, select Catholic Charities in the "How did you hear about HOPE?" box...and we'll see you there!