Catholic Charities Junior Board

Who We Are

The Catholic Charities Junior Board is a fun group of passionate and philanthropic young professionals (ages 21-40) in New York. We support the work of Catholic Charities through fundraising, volunteering, and networking within our community to help those in need.

Our primary objective is to support the St. Nicholas Project which provides winter necessities to NYC's most vulnerable families and individuals.

Together we grow and cultivate the next generation of leaders committed to Catholic Charities and the Federation of 90 Agencies.
Volunteer With Us

Catholic Charities Junior Board members regularly volunteer with our Federation of 90 Agencies. Projects span from hosting a party at a senior citizens' residence, Meal packing on 9/11 Day, volunteering at our St. Nicholas Shopping Days, and more!

Our signature volunteer event is Brown Bag Chef's where we pack and deliver meals to the homeless of NYC. See our events page for more details!
Fundraise with Us: Christmas in July Benefit

The annual Junior Board Christmas in July Benefit supports the St. Nicholas Project. Christmas in July is a night of celebration with themed music, drinks, a silent auction, and more.

The St. Nicholas Project is a year-round initiative to help the most vulnerable families in New York City and neighboring communities. Each year Catholic Charities provides thousands of New Yorkers with winter necessities (coats, sweaters, gloves etc) for a more blessed and joyous holiday season.
Network With Us

Junior Board members also have opportunities to network, socialize and strengthen their Catholic faith. We host happy hours, Gospel in Art Tours at the Met, and meet-n-greets with agencies in the federation and their Junior Boards.
Adopt-A-Family

Each year we encourage our Junior Board members to adopt a family through the Catholic Charities Adopt-A-Family program. It brings happiness and fills important needs during the holidays to Catholics and non-Catholics alike. Many New Yorkers don't earn enough to pay for basic winter necessities like heat or warm clothes and as we all know; the holidays can stress already tight budgets.

Junior Board members and non-members are encouraged to learn more and sign up here.
Membership Donations Support the
St. Nicholas Project

Junior Board membership donations support the St. Nicholas Project.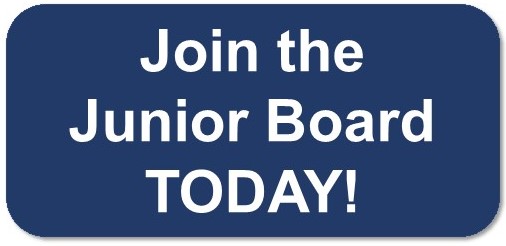 @CCNYJuniorBoard | #CCNYJuniorBoard
Facebook | Instagram | Twitter
Get Involved

Junior Board members are expected to:

Make a financial membership pledge (all pledges support the

St. Nicholas Project

)

Participate in volunteer opportunities worth 15+ hours

Attend the Junior Board's

Christmas in July Annual Benefit

Attend both bi-annual general meetings – one in the Fall and one in the Spring of each year

We encourage all members to join one of our committees (

Benefit

, Volunteer, Membership Outreach or Partnerships Committees)

For questions, please contact Christina Perez at christina.perez@archny.org.

@CCNYJuniorBoard | #CCNYJuniorBoard
Facebook | Instagram | Twitter